Welcome to our eShop
This e-shop offers the possibility to configure and order edgewound resistors.
Edgewound resistors are characterised by an ohmic value from 0.05 ohm up to 4.4 ohms, high power rating up to 2850W and continuous current up to 50 Amps.
Buy and configure your resistors in just a few clicks: power, resistors, accessories, several hundred combinations are possible to create your TOFIL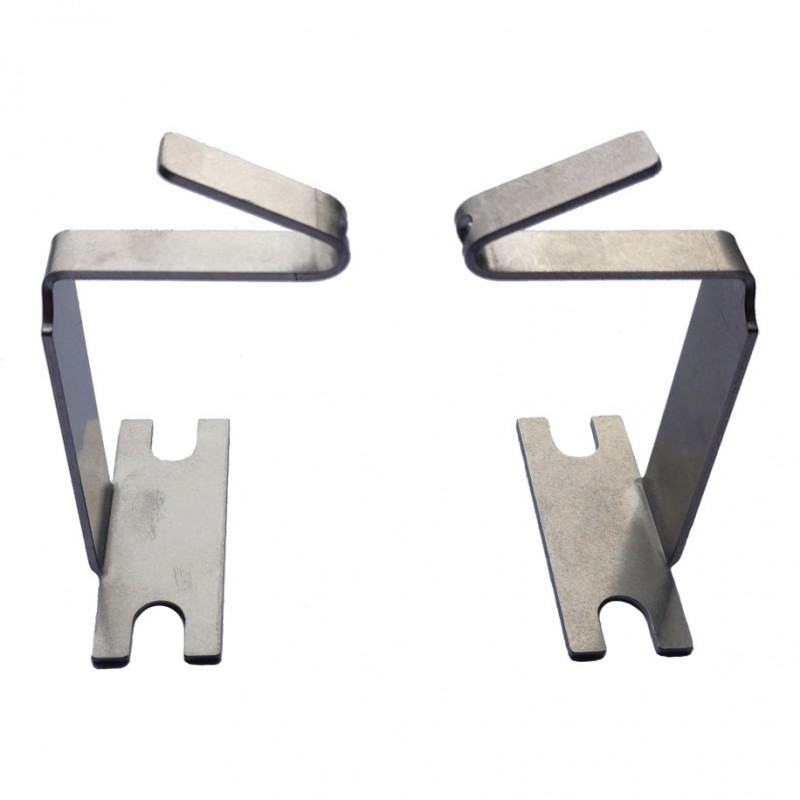  
Pair of horizontal base mounting brackets
This pair of mounting brackets, electrically isolated from the resistor, allows the resistor to be mounted to a horizontal surface.
This product is easily inserted and removed from the ceramic tube without tools.
Tool-free assembly.
Attachement to vertical surface.
Electrical insulation.
Secured payment

Fast delivery

A team at your service
Data sheet
Compositions

Stainless steel